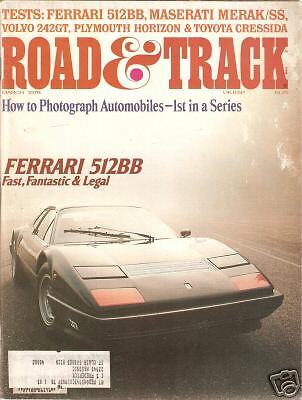 In March 1978, i discovered the Ferrari 512 BB.  Evidently it was a federalized gray market car, and not part of the US offerings at the time.  I was instantly in love, and that car became my holy grail.  You never forget your first, and I wanted to see this one in the flesh.
I found one in 2007,. at the Barrett Jackson auction.  It was behind ropes.  No access.  As much sport in the hunt as bringing a shotgun to the zoo to hunt lions.  No sport.  No challenge.  And Dick Cheney will likely shoot you in the face.
I thought i found one in the wild a couple years ago  It was fake.  This time it's real.